Accreditation ...
is the review of the quality of educational institutions and programs. In the United States, accreditation is a major way that students, families, government officials, and the media know that an institution or program provides a good quality education.
At the higher education level, colleges, universities and academic programs are accredited by one of 19 recognized institutional accrediting organizations. Programs are accredited by one of approximately 60 recognized programmatic accrediting organizations.
The Council for Higher Education (CHEA) is the umbrella organization for all accrediting organizations within the United States. Organizations are official accrediting bodies when they have been recognized by the CHEA or the U.S. Department of Education, or both.
Our most recent submission to NECHE and their response can be found on the 2021 Interim Report tab.
In compliance with the Higher Education Opportunity Act (HEOA), further institutional information can be found on our Student Consumer Information page.
Why accreditation is important:
In order to be eligible for federal, and sometimes also state, grants and loans, to attend a specific college, university or program, that institution or program must be accredited.
Employers often ask if a college, university or program is accredited before deciding to provide tuition assistance to current employees, evaluating the credentials of employment applicants, or making a charitable contribution.
The federal government requires that a college, university or program be accredited in order to be eligible for federal grants, loans or other federal funds, including research funds.
State governments required that a college, university or program be accredited when they make state funds available to students or institutions, and when they allow students to sit for state licensure examinations in many professional fields.
Documentation of our institutional accreditation status:
If you represent a UConn office or program and require a letter of accreditation, please email the Assistant Vice Provost for Academic Affairs, Dr. Sarah Croucher. As our Accreditation Liaison Officer, she will request a letter from NECHE tailored to your needs. 
These requests are usually at the level of programs, or a school or college, such as when seeking documentation for a programmatic accreditor. If you are an individual student looking for documentation, we recommend that you reach out to the relevant student-facing office (e.g., The Center for International Students and Scholars for visa-related documents) for support. For a generic document, our 2021 interim report response from NECHE will serve to document our status as a continually-accredited institution. This accreditation status is also listed on the U.S. Department of Education Database of Postsecondary Education and Programs.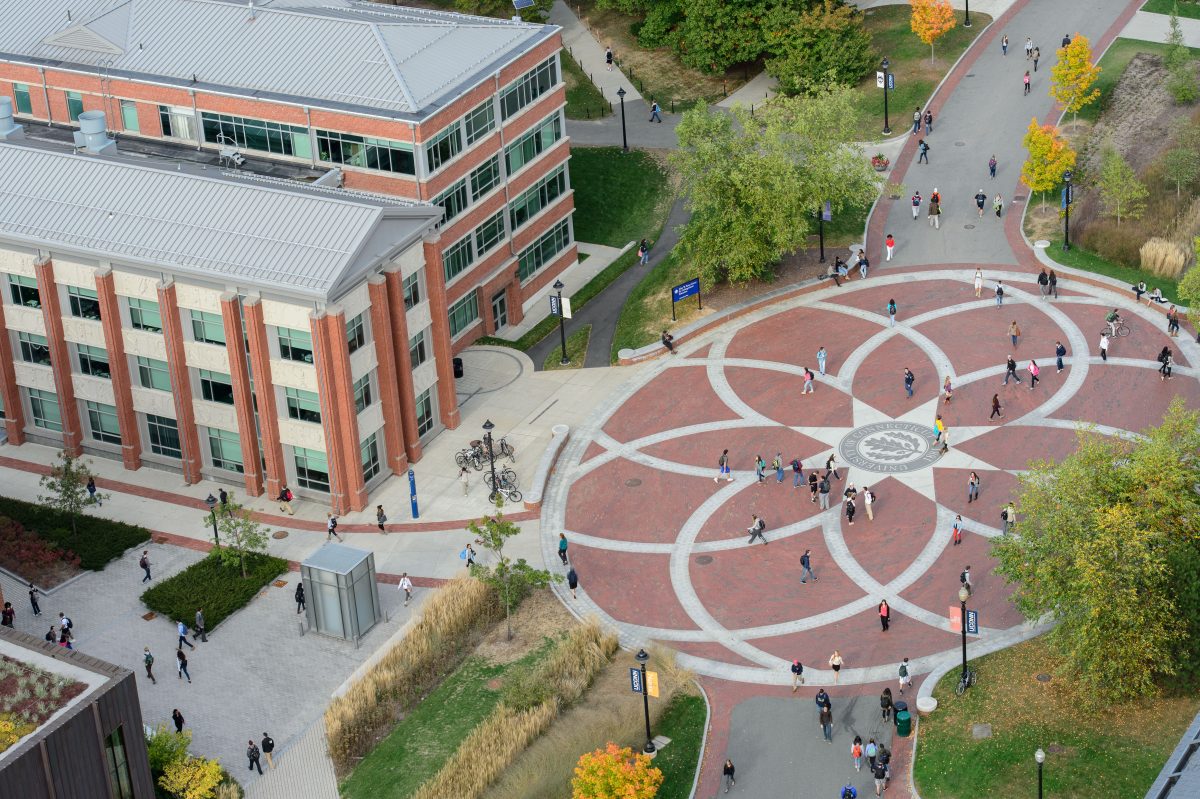 Contact
Phone:
(860) 486 4037
E-mail:
provost@uconn.edu
Address:
Gulley Hall
352 Mansfield Road, U-1086
Storrs, CT 06269-1086